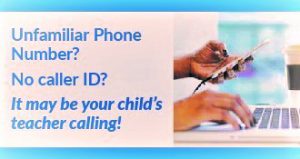 Coast Mountains School District would like to make parents and guardians aware that teachers will be making phone calls to students and parents, and many of these calls will not be coming from your school's phone number.   Some of the calls may show up as No Caller ID.
The school district would like to request that you please consider answering these calls over the next while as it could be a Teacher attempting to contact you.
Thanking you in advance for your support and assistance.