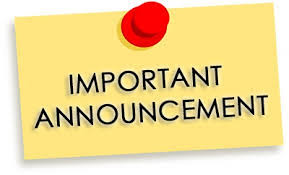 CMSD82 Informational Letter from Superintendent of Schools – Return to School January 2022  (PDF Format)
Dear Parents, Caregivers, Staff and Community Members:
As announced by the Provincial Health Officer, Dr. Bonnie Henry on December 29, 2021, the resumption of all K-12 classes in B.C. will occur in a phased approach with all students returning to school on Monday, January 10.
For the period of January 4 to 7, schools will be open for students with diverse needs, vulnerable students and students of essential service workers.
Please be aware that while there will be learning activities, this will not be considered regular instruction; students may not be working with their regular teachers or support staff.  Please email your School Principal in advance of sending your child to school.
Important Notation:  Parents and caregivers will be expected to notify their School Principal, in advance, via email prior to January 4 if their child falls in one of the three categories and the parent or caregiver is expecting to send their child to school.  Please find a link to the School Principal Email Address Information for the convenience of parents and caregivers:
CMSD82 School Principal Email Address Information
Return to school for students in K-12 education is being delayed in order to give public health and BC schools administrative time to understand and assess the impact of the Omicron variant on students, teachers and staff over the holiday break, develop communications and learning plans for families in the event of school closures, and to implement enhanced safety plans to support the safe continuation of in-class learning.
The BC Centre for Disease Control (BCCDC) has developed additions to the Provincial COVID-19 Communicable Disease Guidelines for K-12 Settings.  It outlines focused actions and additional prevention measures BC schools must implement in response to the recent rise of cases of COVID-19 due to the more transmissible Omicron variant.
The Province and Coast Mountains School District 82 encourage eligible students and unvaccinated adults to be vaccinated – it remains the best protection against severe outcomes from COVID-19, to stay home when sick, and to wear a mask.  The safety of students and staff has been our focus from the beginning of the pandemic and we will continue to make decisions based on the guidance from health authorities.
Most questions can be directed to your School Principal for assistance.  If you have specific questions related to COVID-19, please forward your question to covid@cmsd.bc.ca, which comes directly to my email inbox.
Yours truly,
Janet Meyer, Superintendent of Schools